We're proud to present PR8, our little hero of AfterLoop.
PR8 is an utility robot, 8th generation of Progress Ready series. This little fellow is stuck in an endlessly shifting maze, and has lost contact of outside world since 1960s.
The maze is like a loop, your goal will be to help PR8 explore this massive maze containing over hundreds of different puzzles, and get it out.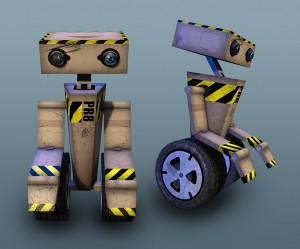 PR8, unlike all other PR models was the first one to actually manage to find a path that may lead to an exit. The game will be either about a great adventure of the first bot that ended the loop and found out what's after the loop, or about PR8 going ending up going nowhere.
The outcome depends on you.
But wait, did we say hundreds of puzzles?
Yes, hundreds of levels, three hundred to be more precise! That's right, you thought challenging experience would last so little time? You were wrong. Think it's too much? No worries, we got tricks up our sleeves to keep the gameplay fresh and fun without making it too repetitive.
---
The game AfterLoop will be released this summer, on all mobile platforms for free!